A Flexible Keyboard whick allows you to connect to your tablets and even phones! So now you can do your work anywhere at anytime!
PEOPLE WILL BE SHOCK TO SEE WHAT THEIR FLEXI KEYBOARD CAN DO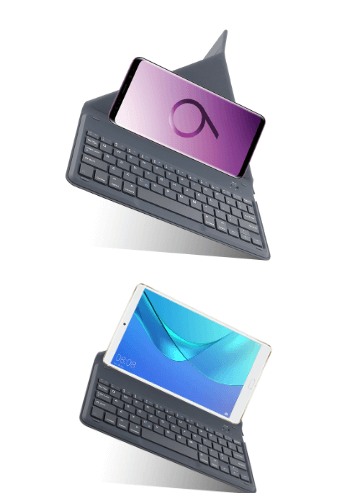 Dimension: 24.5 x 14 cm (folded) 24 x 32 cm (not folded)
Weight: 88 Grams
Material: Leather
Working Current: 3.0 mA
Battery standby time: 150 days
Charging time: 2-3 hours
Awaken time: 2 seconds
Connect distance: 10 meters
Sleeping current: 0.3 mAh
Working Voltage: 3.0 – 4.2 V
Easily fold it wherever you are and just go.
With its size and weight you do not have to worry about it taking up too much space.
You can do might Things with
FLEXI